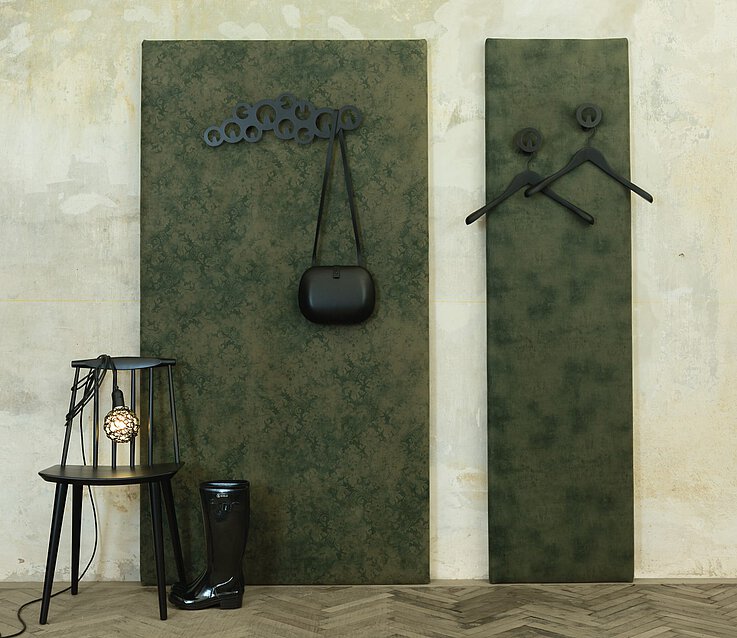 Microfiber fabrics impress with their uniquely soft feel and pleasant touch. In addition, they are very breathable and impress with their exceptional look and surface, which is also extremely durable and, in some cases, has over 100,000 martindale abrasion cycles. Convince yourself in our online store and look for our top microfiber collections such as Nubuk 2, Vintage Trend and manymore ...
High Solid PU (Polyurethane) - the new generation of our PU imitation leather, is more environmentally friendly in production use and disposal, compared to the conventional Vinyl imitation leather (Polyvinyl Chloride), while providing a certain breathability and a much higher seating comfort. Due to the new High Solid manufacturing process without any micro foam, it is possible to produce PU imitation leather with completely closed pores, so that no moisture can settle in the carrier fabric, which means that it is much more durable and hard-wearing.
Of course, on the other hand, we still have our Vinyl imitation leather in our program, which is extremely robust, durable and easy to clean. Our artificial leather is free of phthalates (softeners) and therefore meets all health and environmental requirements. A Vinyl imitation leather that speaks for itself, such as our Rhino III or Mammut comes along with the following properties:
approx. 200,000 abrasion cycles - abrasion resistance: 700; light fastness 6-7, water impermeability, suitable for outdoor use, with stain protection, phthalate-free, easyclean, antimicrobial, antistatic (against dust), washable at 30°C and is resistant to:
commercial disinfectants, blood, urine, sweat, oil, grease, mold, rot, chlorinated water, sea water - what more do you want!
The velvety-soft pile fabric, as the name suggests, is convincing even under heavy use due to its material composition. In the manufacturing process, the base fabric is firmly joined with another pile yarn. The pile yarn, which is laid in loops, is then cut and sheared in the further process, thus unfolding its fluffy character. Our velour scores especially with its elegant luxurious appearance and its longevity. Our cuddly soft representatives can be found, for example, in our collections diva, tenor, antik or bariton