Nobility meets everyday suitability – "fine twine" for everyone!
This breathtaking fabric quality enchants every interior and inevitably becomes the eyecatcher, a gentle play of colors and reflection. Depending on the perspective and the incidence of light, the color shades of the surface change and thus allow endless possibilities.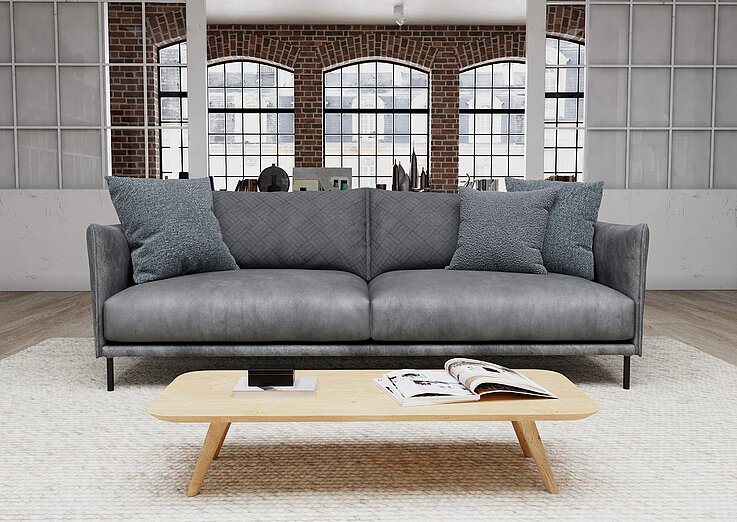 Successful interplay of opposites
This collection combines a fine leather look with rough textures, a very extraordinary mix.
The colorways are kept in typical leather colors and the soft feel as well as the embossed look give this interplay of opposites a special touch. In harmony, texture plays with geometry, takes a back seat or comes to the fore. And as usual, our articles are robust, stain repellent and flame retardant!
Experience curtains with outstanding textile properties! Our new collection presents classics reinterpreted, crafted with recycled yarn for a sustainable living experience. Enjoy the natural look and elegant color palette, while our dimout quality with inspiring watercolor design provides perfect light regulation for every season. Explore our contrasting net curtains for a modern touch. Get ready to be amazed by the variety of patterns and colors we offer. From subtle tonal effects to striking accents - our curtains set new standards in design and functionality.