Transparent & semi-transparent curtains
Our transparent and semi-transparent sheers combine functionality and design on a very high level. Among other useful functions they distinguish themselves by being flame retardant and endure washes mostly with 60 ° C. Thus optimal suited for public places in the hospitality and healthcare sector as well as private areas. These fabrics filter the incoming light and create a homely privacy atmosphere without depriving the room of the necessary light. Being able to choose from our wide range of products, great accents can be set while enhancing the overall atmosphere of a room. We at Englisch Dekor have set ourselves the goal of meeting every customers wish be it through particularly designs, functional properties such as sound absorption, sanitation, energy efficiency or the desire for easy handling. Our sheers are available in a wide variety of qualities and each one sets a real visual highlight. In addition, a wide selection of confection options also allows you to give your individual ideas a personal touch. See for yourself in our 24/7 online shop.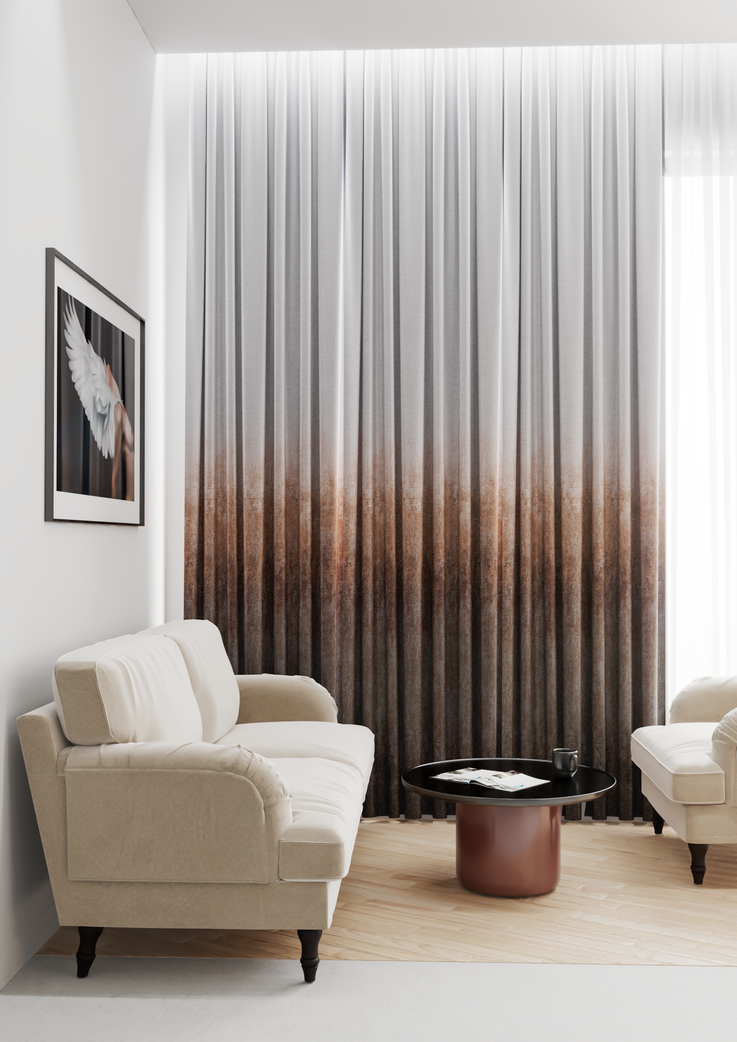 All our textiles are flame retardant and fulfill the international requirements. Therefore, they are ideally suited for the hotel industry, gastronomy, health care and all other public facilities. From simple plain weave to elaborate jacquard technique to slightly shiny satin structures, our range of extraordinary decoration fabrics is endless.
Elaborate design or simple uni-fabric, plain or with structure - there is something for every taste. Thanks to the extensive range of colors, there are no limits to what can be achieved, allowing you to add an elegant curtain component to the room you want to decorate. In addition, our decorative fabrics can also be used as wall coverings, for bed headboards, decorative cushions or occasionally as upholstery. Complementing the unique designs and functions with the right confection will allow you to enhance any rooms atmosphere.