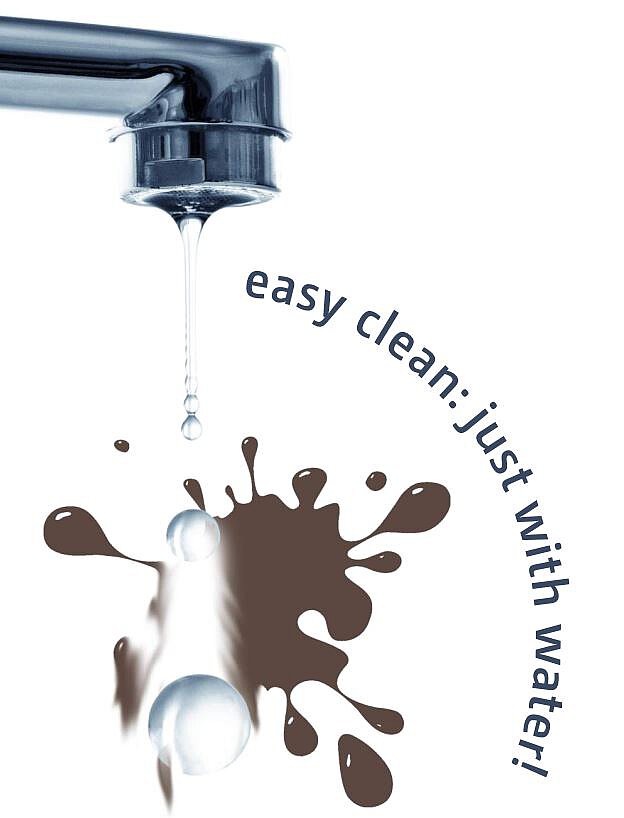 Our easy-care fabrics are characterized by a pleasant, soft feeling and yet are particularly resistant to dirt. A fluorocarbon finish can be used to give the fabric an additional property, that provides noticeable protection against dirt and contamination. This stain protection is particularly important, where fabrics have been upholstered with furniture and washing is no longer an option. Of course, the stain protection does not affect the flame retardant quality of the fabric.
In addition, some of our fabrics are marked as "Easy Clean". Due to their extraordinary surface structure, these have such slick fibers, that no dirt can permanently adhere to them. Responsible for this is a complex micro- and nano microscopic composition of the surface, which minimizes the adhesion of dirt particles. This effect is often referred to as the "lotus effect", which can be seen in nature by the lotus plant.
Cleaning of our upholstery fabrics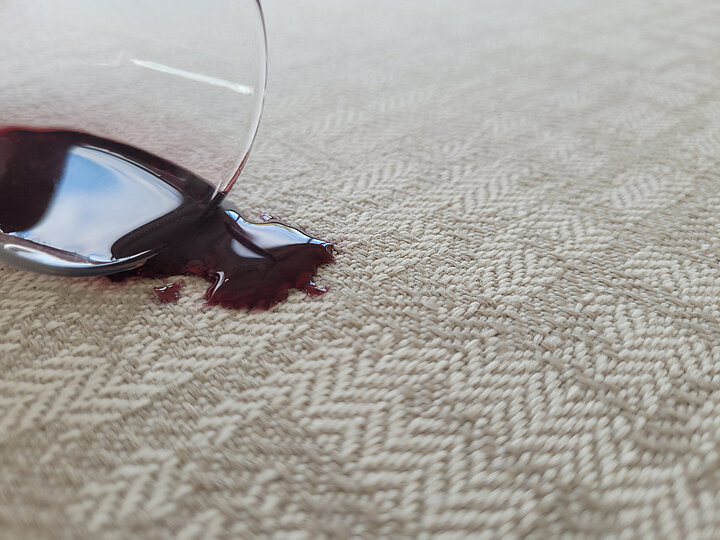 Easy Clean
Our easy clean fabrics are naturally stain repellant and can be leaned by only using water and a cloth.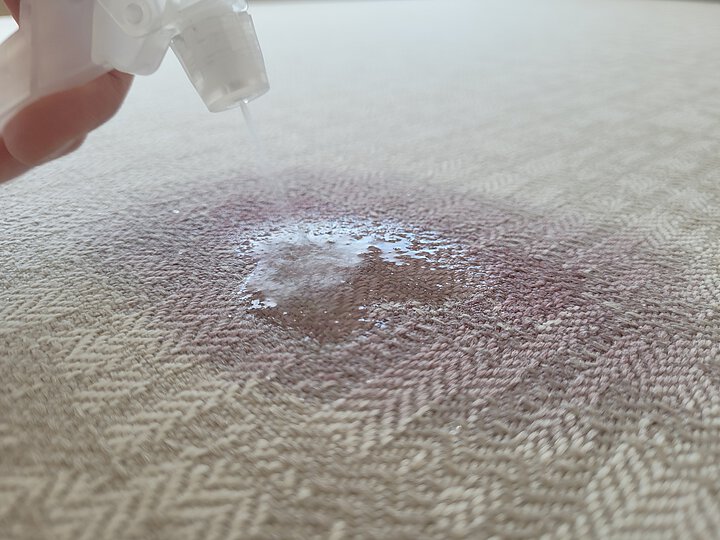 Step 1: Quick Handling
Once a stain appears a quick cleaning is important. Start by removing the stain with a cloth and spray/drizzel the leftovers of the stain with enough water.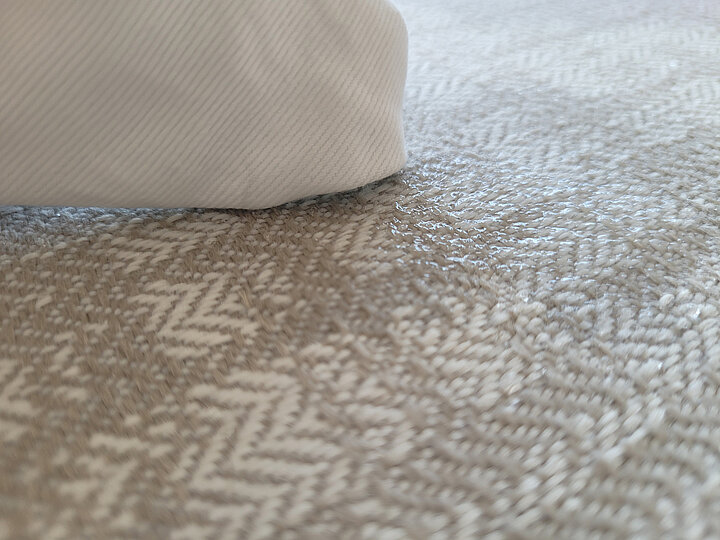 Step 2: Cleaning
With the help of a microfiber cloth, work on the dirt residues and rub lightly over them in circular motions. If necessary, a applying a bit of soap might help. Allow the treated area to air dry sufficiently and the fabric will be like new.